How to Grow Okra or Lady's finger, its Nutrition and Care
How to grow okra or lady's finger, its nutrition and care must see this content. Okra or Lady's finger is a popular vegetable all over the world. Lady's finger or Okra contains a lot of vitamin "C" and "B" and also contains iron, vitamin "A" and minerals. Continuously consumption can also helps to improve digestion. You can also farming new vegetable Broccoli.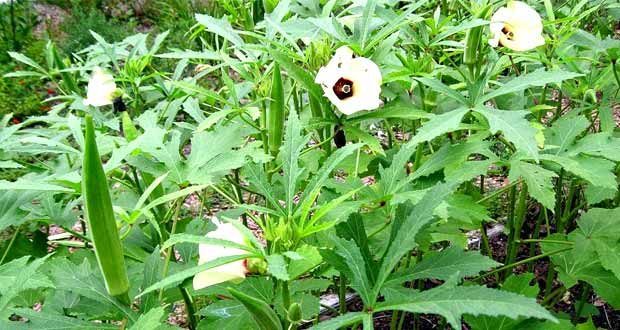 Alimentation and Usefulness
It has found everywhere. The importance of Okra never moves down for its instinctive food values. People regards it as "nutrition hero" to nutrition scientist considering its multiple usefulness. Besides, it is used for treatment of various diseases. It contains 21 mg vitamin C, 2g protein, 60 mg magnesium, 3g dietary fiber, 7.6 g carbohydrates, 80 mg Follett, 0.1 g fat and 30 g calorie. It has been reported that okra plays an important role to prevent various diseases for its food values.
A Quick Over-View of Okra's Alimentation
It is protect to get high cholesterol rate.
It is a very good protector for diabetic patient to control sugar rate.
Grows the prevention power of disease in our body.
Asthma's patient will be highly benefited consuming Okra continuously.
It protects kidney from further damage or failure.
It absorbs glucose from the food and deliver it to the blood directly.
Besides okra protects our skin from various problems, protects our eyes and increases eye sights; and also protects from colon cancer. It increases blood plasma if we eat Okra regularly. Following this method, we can easily solve our bloodlessness. Besides, its Follett element helps mother's pregnancy and allows child to grow up properly and performs particularly. To become healthy, one can add this food of his regular consumption list.
Suitable Soil
Loamy and sandy loamy soil is best suited for it. It is possible to grow in other kind of soil if there is sufficient drainage and irrigation facilities.
Kinds
Okra is mainly of two kinds- Red Okra and Green Okra. It is also cultivated in several colloquial names but they have no actual recognition.
Suitable Period
Okra can be cultivated throughout the year. But, it is usually grown in summer for better production and extraordinary refreshment.
The Amount of Seed
For expected and bumper production, we must use 4-5 kg of seeds per hector.
Sowing Time
Soak the seeds at least for 24 hours before sowing. Plough the land deeply and make the soil drizzling with ladder. The distance from dam to row is 75 cm and sow 2 or 3 seeds one after another having a distance of 45 cm. According to verity, increase it to 15 cm or decrease the distance between seedling to seedling and raw to raw. During the winter, the seedlings grow less than the other seasons. So the distance can decrease. Plant a healthy seedling per hole after growing, lift the rest one by another from the hole.
The Amount of Fertilizer
  Fertilizer                                            Per Hector  
Cow dung                                   18 ton
Mustard oil cake                         425 kg
Urea                                            55-60 kg
TSP                                              85-90 kg
MOP                                            55-60 kg
Fertilizer Application Method
To make the soil, mix the Urea well. Sow the seeds directly in land after mixing manure 10-15 days. Apply the Urea manners in two installment equally. Firstly, apply it after growing 40-50 days.
Attendance
The upper section of soil should be loosen by hoe. The land must be kept free from weeds all times. Approximately after 10-12 days, irrigation is applied continually according to the kinds of soil. Irrigation is given after applying first manure.
Insect Management
The driller insects of Okra damages it mostly. The folder insects, white flies, red flies insects also damage the production of Okra intensely.
Disease Management
Yellow vein transparency is the most damaging disease. Keep your eyes on stain on leaf.
Collecting Harvest
The blooming starts after sowing the seeds for 6-8 weeks and Okra seems to be shaped within 3-5 days after it. According to the types, collect it when it reaches to a length of 8-10 cm. How to grow okra hope you understand. How to grow okra indoors if you want to know, please comment. And visit ‍smallveggarden.com regularly to get new update.